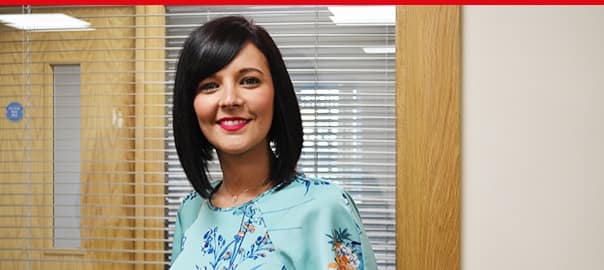 Fire Glass UK have appointed a new Branch Manager
Sam Hawthorne has been announced as the new Branch Manager for Fire Glass UK. Sean Haynes, Managing Director said: 'We are delighted to introduce Sam as the new Branch Manager for the UK Branch. Sam has shown great enthusiasm during her time with Fire Glass which made her the obvious choice for the role.  Sam has many years of industry experience and she has the drive and commitment needed to move the Branch forward.  She has already introduced a number of ideas to help us achieve better customer service, improve quality and increase efficiency and I know she is looking forward to working with our customers and potential new customers, she has a real passion for what she does. Sam will be working closely with Jack Pickett who we are also pleased to introduce as Deputy Branch Manager.  Sam and Jack make a great team and working together I am sure the UK Branch will continue to thrive and go from strength to strength'.
Sam added: "I am extremely excited to take on the role of Branch Manager of Fire Glass UK. I have been working within the glass industry for a number of years now and I thoroughly enjoy working in this sector.
I believe Fire Glass UK is a very special business. We are very customer focused and I intend to keep this our main priority at all times. We, as a business are passionate about what we do and we operate on a "can do" attitude. We are forever improving to ensure we remain the best at what we do.
I am very much looking forward to being a part in our continued growth and success in the future."
Sam can be contacted directly on: 0121 521 2167 or by email: Sam.Hawthorne@fireglassuk.com